A contemporary street style / streetwear brand
King's Ambition (KA-1) is a Dubai based contemporary streetwear brand developed by brothers Abdulla and Rashed Belhasa. Inspired by travel and youth culture the duo is adding their twist to the ever-evolving global streetwear scene.
KA-1 clothing is a contemporary street style / streetwear brand inspired by youth and urban culture. It was founded by two brothers Rashed and Abdulla Belhasa who are based in Dubai, UAE.

The brand reflects the current generation's fashion trend & culture. The brand specializes in season to season men's and women's lifestyle and streetwear and has been distributed in different department stores around Middeleast.

The brand is also carried by various international celebrities and well known football players.
Ambition Henley, Pants, Strapback & Standard Crew
Empire Scallop Tee, Strapback, Extended Hoodie
Men's Knitted hoody Jacket / Pants / Shirt & Vest
Kings Quilted Crew / Ransom Longine Tee / Pocket Tee
Some Glimpse of our KA-1 Clothing.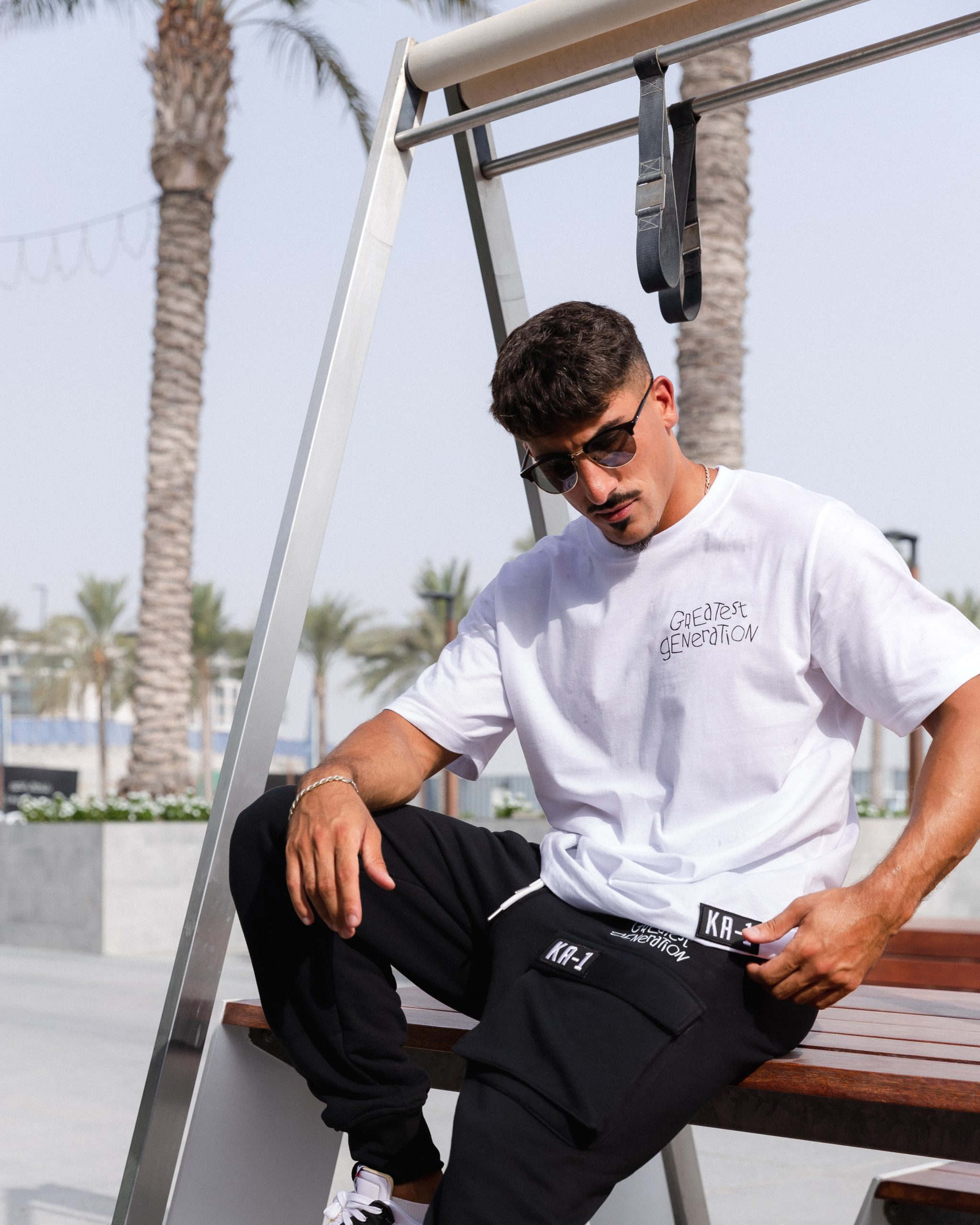 Visit Online Platforms
KA-1 Social Media and Click the Check Website button to visit website.